ZRC remote data transmitter
ZRC remote data transmitter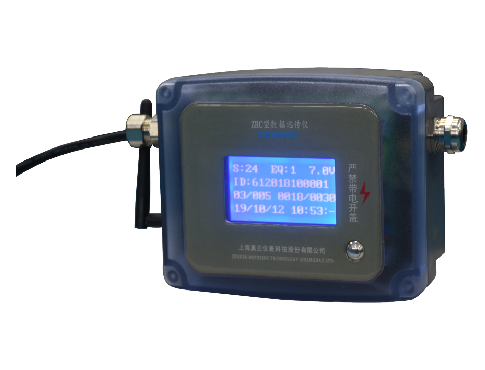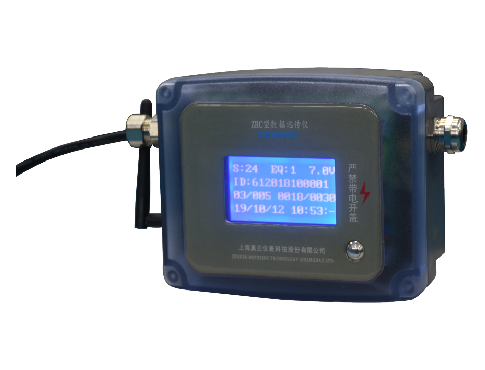 Product Overview:
ZRC remote data transmitter is a set of data collection monitoring and automatic management system that matched with on-site measuring instruments such as rotary gas flowmeter and turbine gas flowmeter. It can realise the function of data storage query data collecting and report printing etc. The system has a variety
of communication methods including wired networks and wireless network of GPRS / GSM CDMA NB-IoT.
Especially GPRS wireless communication technology it is more convenient to be installed.



Products Features
● Data colloecting and monitoring system
Between the flow meter and the computer in the management
center the GPRS network is used to establish a fast and
convenient
data transmission channel which is not restricted by the region
terrain and distance. As long as there is power supply and
signal
coverage it will be able to collect the data from the meters in the
field.
● Remote real-time data collection;
Keep track of the on-site operation at any time and can get the
information timely and fast;
● Improve efficiency and reduce operating costs;
Reduing the cost of manual meter reading;
Reflect the on-site working conditions timely the system can set
annormal alarm for pressure temperature and flow rate
It enables multiple users to check the data such as specific site flow
rate total volume temperature and pressure at the same time.
● Colletting the data automatically
The collection time and frequency can be set according to requirement.
Providing historical data query and chart display; Data report
printing; Providing fault inquiry of the flowmeter; Data real-time
display.



Specifications:
External power supply mode: external DC 8-12VDC power supply.
Internal power supply: inbuilt a set of 7.2V lithium battery.
The static power consumption is less than 100uA The rated power is
less than 100mW. In the case of using inbuilt battery if collect 24
data per day the life time of a single battey is 2 years two battery
will be 4 years.
RS485 communication single channel. The remote transmitter and
flow meter use wired (RS-485 one master and multiple slaves)and
the remote transmitter connect to server through wireless (TCP / IP
GPRS). It adopt the RS485 commuication mode to directly connect
with secondary flowmeter and turbine flowmeter to collect parameters
such as total volume flow rate temperature and pressure etc.
The baud rate is 9600bps.
GPRS wireless communication
In the external power supply mode the output voltage is 12VDC and
current is 50mA.
Ambient temperature: -40℃ ~ +65℃.
Relative humidity: 10% ~ 95%.
Atmospheric pressure: 70kPa ~ 106kPa.
The inbuilt memory chip can store data every five minutes for up to
eight years.
Online and timely report abnormal alarm report manual report etc.
With remote control and setting functionthe parameters is setted on
background system. External isolated safe DC power supply to
achieve real-time online remote transmission monitoring. With two
acquisition interface the data of flow meter and controller can be
Set abnormal alarm for parameters such as temperature pressure
standard condition working condition instantaneous
standard
condition instantaneous working condition internal battery voltage
etc.
Features
Technical Parameters
Dimensions
Online Inquiry
Our valued customers, if you have any questions, you can leave a message below or call
021-59869333,
First time we will get in touch with you, for your dedicated service. (* Is required, thank you for your message.)
+86-21-31166688-8681
sober.chan@zenner-metering.com
Working hours Monday to Friday 8:30-17:30

Copyright 2019 ZENNER METERING TECHNOLOGY(SHANGHAI)LTD. Record Number:
沪ICP备15049156号
Technical Support:
上海网站建设
433 Songhuang Road, Qingpu Industrial Park
sober.chan@zenner-metering.com
Copyright 2019 ZENNER METERING TECHNOLOGY(SHANGHAI)LTD. Record Number:
沪ICP备15049156号
Technical Support:
上海网站建设