ZTM series gas turbine flow meter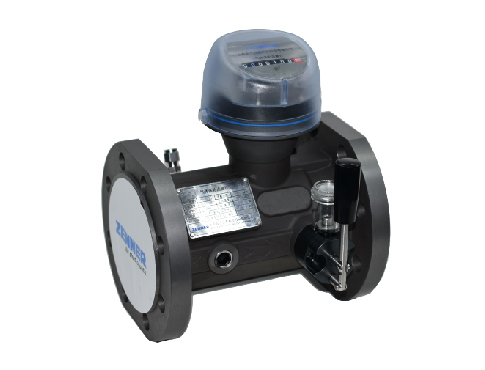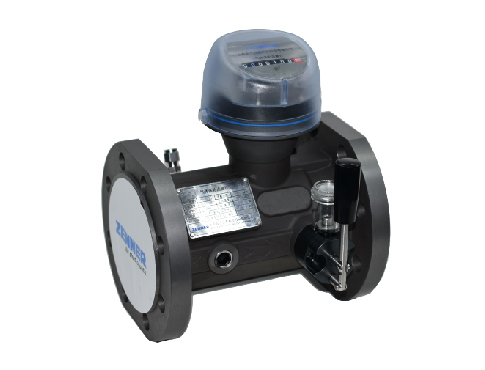 Product Overview:
ZTM series gas turbine flow meter is equipped with mechanical counter it's a kind of meter don't run slowly with high flow measurement accuracystrong anti-magnetic attack capability strong reliability. With unique lubrication system structure installation is not affected by pipeline stress. With structure modular design easy for maintenance and installation.
This series of products can directly measure the total volume of gas in working condition. When equipped with EVC volume corrector it can directly measure the pressure and temperature of gas and can display the volume flow and total amount of gas under standard condition. If the pipeline is equipped with a calorific value meter it can also convert the calorific value into calories. Its excellent low-pressure and high-pressure metering performance multiple signal output methods and low sensitivity to fluid disturbances make the ZTM series flow meters a particularly excellent commercial trade metering instrument.
It is widely used in city pipeline (network) gas measurement industrial gas measurement gas pressure regulating station measurement energy management and other non-corrosive gas measurement or flow control occasions.

Products Performace:
● Technical requirements meet ISO9951 standard
The length of the meter body is mainly 3DN (DN is the flow meter
caliber DN250 and D300 caliber 1.5DN) and pass high and low
level disturbance test.
Flow range (Qmax / Qmin = 20: 1) good repeatability high
accuracy(up to 1.0 level) low pressure loss low start flow.
Adopt integrated pilot fluid: it can eliminate fluid disturbance and
the rectification effect is obvious. The pressure loss is extremely
small with low installation requirements for the front and back
straight pipe sections (front straight pipe section is ≥2DN rear
straight pipe section is ≥1DN)
Adopting removable independent meter core assembly design
(one caliber can provide three flow specifications
S M L)
compact structure easy to install and maintainnot affected by
pipeline stress; modular mechanical
counter assembly with
strong gear adjustment capability and high adjustment accuracy
(more than four thousand sets of adjustment gears).
● Unique lubrication system
Axial lubricating oil channel is adopted and the O-ring is axially
compressed to seal to not be affected by pipeline stress.
● Strong anti-magnetic attack ability
The magnetic coupling is designed with a shield ring to prevent
strong magnetic attacks.



Specifications:
Model

DN
(mm)
Flow Range
(m

3

/h)
Pressure
(MPa)
Pulse Equivalent
(m

3

/imp)
Pressure lose
at Qmax
(kPa)

Casing Materials

ZTM-50 S
ZTM-50 M
ZTM-50 L

50

6~65
8~100
10~160



1.6
2.5
4.0




0.1

0.9
1.5
2.2

≤1.6 MPa
Aluminum Alloy

>1.6 MPa
Nodular cast iron
Corrosion resistant carbon steel



1

ZTM-80 S
ZTM-80 M
ZTM-80 L

80

8~160
13~250
20~400
1.2
1.6
2.3
ZTM-100 S
ZTM-100 M
ZTM-100 L

100

13~250
20~400
32~650
0.8
1.6
2.4
ZTM-150 S
ZTM-150 M
ZTM-150 L

150

32~650
50~1000
80~1600
0.45
0.9
2.2

Corrosion resistant steel

Stainless steel




10

ZTM-200 S
ZTM-200 M
ZTM-200 L

200

50~1000
80~1600
125~2500

1

0.36
0.9
2.1

10

ZTM-250 S
ZTM-250 M
ZTM-250 L

250

80~1600
125~2500
200~4000
1.0
2.0
2.4
ZTM-300 S
ZTM-300 M
ZTM-300 L

300

125~2500
200~4000
320~6500
1.8
2.0
2.4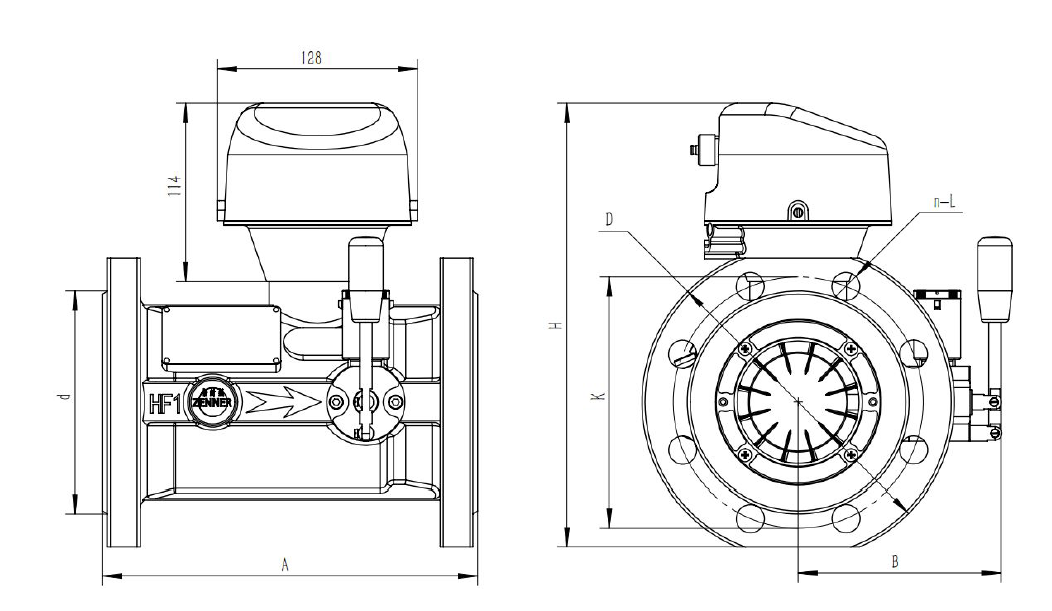 Features
Technical Parameters
Dimensions
Online Inquiry
Our valued customers, if you have any questions, you can leave a message below or call
021-59869333,
First time we will get in touch with you, for your dedicated service. (* Is required, thank you for your message.)
+86-21-31166688-8681
sober.chan@zenner-metering.com
Working hours Monday to Friday 8:30-17:30

Copyright 2019 ZENNER METERING TECHNOLOGY(SHANGHAI)LTD. Record Number:
沪ICP备15049156号
Technical Support:
上海网站建设
433 Songhuang Road, Qingpu Industrial Park
sober.chan@zenner-metering.com
Copyright 2019 ZENNER METERING TECHNOLOGY(SHANGHAI)LTD. Record Number:
沪ICP备15049156号
Technical Support:
上海网站建设